Collateral Securities to secure an Education Loan
The cost of higher education is a prime concern for the majority of Indian students who would like to pursue their studies abroad. A student loan aims to ease the burden and offer financial assistance to confirm that students don't have to worry about their funds when studying abroad.
Of the two types of education loans, i.e., Collateral and Non-collateral education loan, collateral education loan from any of the government banks is measured to be one of the top sources of finances.
But, students who search for government-sponsored education loans from banks usually struggle to get their loan to pay for their education in time for two reasons – the slow processing of loans against property and a lack of knowledge about collateral security which can be used to secure the loan.
The several types of collateral used in a secured loan are well explained during episode 12 of Loanflix in shorts, which have been embedded below.
What is Collateral Security?
Before getting into different types of collateral security that are accepted to be used for loans, you should know what collateral security is.
The term "collateral security," also known as collateral property, is a financial term that refers to the tangible asset(s), especially real estate, that borrowers use as collateral with lenders to get the loan. A loan for education by collateral property is referred to as a secured education loan. There are several assets that an applicant could offer as security, such as land, a home, or a fixed deposit.
Which collateral is acceptable to be used for a loan for education?
In India, Creditors accept two kinds of collateral security for educational loans.
Fixed Securities accepted as collateral for education loan
Immovable properties refer to properties such as flats, houses, and non-agricultural properties.
Liquid Security: The term "liquid security" refers to deposits that are fixed as well as term insurance policies and bonds issued by the government.
Banks may also consider third-party collateral as a way to secure educational loans. Third-party collateral is the security of your relatives and friends. You may also offer their properties for your education loan if they're ready to provide their assets as collateral.
To know how much loan amount you can get on collateral security? What is the value of collateral securities? What are the required documents and more?
Our complete article covers everything you need to know about collateral education loans for studying abroad.
List of liquid securities for collateral education loan
Of the two kinds of collateral security, immovable property is the maximum frequently guaranteed property as collateral security for educational loans. This is because whenever we hear the word collateral, we often think of property or a house, and even bankers rarely have the responsibility of explaining the whole process.
But as we've mentioned earlier, you may also make pledges of liquid securities, which is the most preferred type of collateral security for lenders. Read our post on the procedure for obtaining a loan to educate and be aware that property with immovables requires valuation and legal reports that take time. So Do we need to keep collateral for education loans?
Furthermore, Liquid securities can be immediately converted into cash, which removes the process of valuing and registering legal documents, resulting in a quicker loan procedure.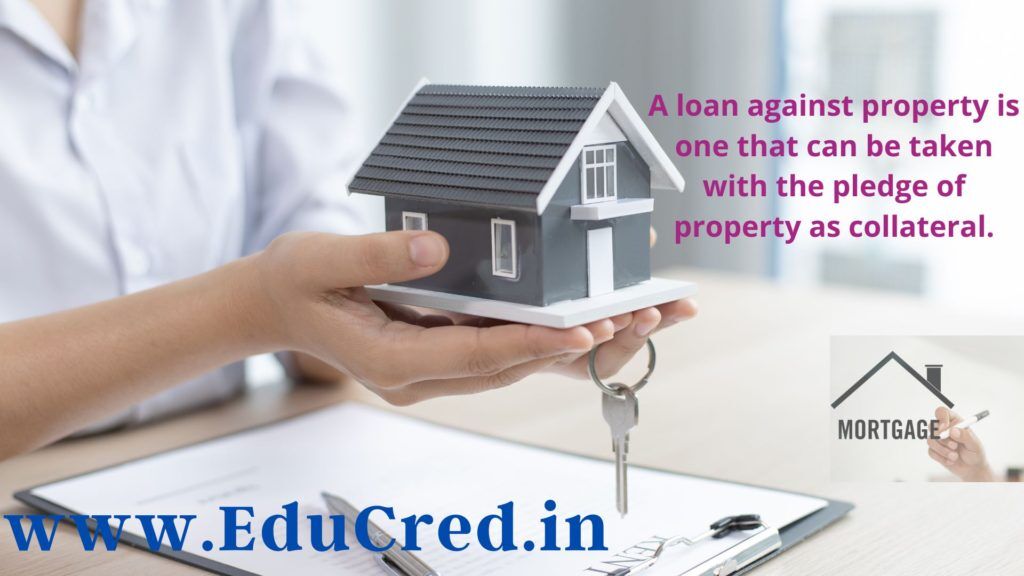 What assets can you use as collateral to secure a loan?
Below is the answer: What can be kept as collateral for an education loan?
Fixed Deposits – FD has to be the most pledged type of liquid security in liquid securities. Financiers consider FD principal value, not maturity value, as the amount for collateral education loans. Lenders give 90-100% loans on Fixed Deposits.
Insurance policies – Financiers will also accept LIC policies as collateral to secure loans for education if it's an insurance policy that is a term. A few banks will look at insurance policies from only LIC and bank-linked insurance companies such as SBI Life which the State Bank of India owns. It is possible to get 75-100% loans based on the surrender amount of your insurance policies.
Government bonds – Security bonds issued by the Government from PSUs (Public Sector Units), NSCs (National Savings Certificates), and RBI relief bonds can be used as collateral. You can avail yourself of the maximum of 100% loan amount on an amount equal to the value on the front of the bond.
Mutual funds – Mutual funds may also be used as collateral for educational loans; however, only a handful of banks allow them to be used as security. It is also a daunting and time-consuming process. Banks also are only considering about 50% value of the loan amount based on the market price. It is much better to sell your shares all at once and then open an FD based on the proceeds.
Which properties are freely accepted for loans to study abroad?
While all properties listed below are suitable for borrowing, lenders favor specific properties over others based on the asset's future probability.
Rural properties are more expensive than urban properties.
Residential properties over commercial properties.
Build up properties over empty lands.
Refer to Education Loan against property for more details about Collateral Education Loans.
What properties aren't eligible as a source of education loans?
As stated above, you may use your own or a third-party collateral property as collateral for an education loan; however, there are some boundaries to what property is eligible to be used as collateral. There are several kinds of properties that banks will not consider at all; those are listed below.
Agriculture lands aren't recognized in the form of collateral to secure educational loans due to The SARFAESI ACT 2002.
Non-agricultural lands with no built-up boundaries are not measured to be agricultural land. A clear separation of the ground with a border of at least two feet in height is necessary.
Gram panchayat properties are not usually acceptable. Property has to be under Municipal Corporation.
Cantonment Property is not accepted. It includes temporary housing for crowds and an ongoing military base in India.
Very Important thing, properties used to support charitable causes such as schools, hospitals, or a church cannot be given away.
What should you do if the collateral is in another location?
We are often contacted by parents and students who want to know if they can offer a property located in a city where they aren't currently living and can be accepted as collateral.
One word answer to this is "Yes"; you can offer the collateral for security (provided that it's acceptable). These are referred to as Multi-city cases and are usually accepted by banks.
For example, "If the student is with parents in a house they rented in Bangalore and their permanent home (House) is located in Kolkata, they can get the collateral loan."
These multi-city cases require bank branches to work together with each other. The processing center/branch will send an inquiry to the branch closest to the property's location to pledge as collateral.
Also read: Getting education loan where the collateral property is located in another location.
EduCred, the study abroad education Loan consultation, has dealt with numerous multi-city cases and successfully approved the loan for students previously refused by banks.
There are also region or specific collateral requirements for students to know if they belong to a particular region. In this article, we've covered major cities and states that have the same: Education Loans on property.
What will happen if you fail to repay the loan you received for your education?
This is a common question for students who take education loans based on collateral security.
Students might be under the misconception that if they don't pay the one EMI, the bank will seize the collateral they pledged. However, when you do not pay off the loan for education, you are given sufficient time and a chance to wait until the institution takes and auctions off the collateral.
We've undertaken this issue and explained the issue in depth, such as how to minimize the possibility of default, ways of recovering by private and public banks, and more.
Also, refer to this article: What happens if you do not pay your study abroad loan?
Why should you apply for a secured education loan through EduCred?
The financial department of EduCred is familiar with the entire process and documentation specifications of the best banks in India & Abroad. The financial staff members assigned to them are committed to making the process of obtaining a Government (Gujrat) Education Loan for students, it's effortless and stress-free beginning from the first day.
Suppose our students faced any difficulties in their loan process for education or with their documents or the pre-visa process for disbursement. In that case, their financial advisor will ensure that the issue is resolved before the day is over.
Also, we are well known for unsecured education loans for studying abroad. Please refer to our other blogs.
FAQs
What is collateral security?
Most Indian banks require collateral security if you are applying for an education loan. Collateral is a term used to describe an asset that is pledged to secure for obtaining the loan. An education loan that is based on the principle the collateral as security is also known as a secured loan for education.
What kind of collateral is acceptable for a loan for education?
There are two types of collateral security for education loans: (a) Immovable/fixed properties: which includes house, apartment/flat, lands with defined boundaries, and commercial properties,
(b) Liquid securities: which include insurance policy, Government bonds, Fixed Deposits, etc.
Can I get an education loan on a house and land?
Yes, you can get an education loan on a house and land, provided that the home should not be located in the cantonment area and the land should not be agricultural land. Also, if there is no construction on the land, you should build a boundary wall of a minimum of 2 feet.